Description
Embird Compatibility
Software and Hardware Requirements
Embird embroidery software is 64-bit and 32-bit Windows application for PC or laptop. Windows 10, Windows 8, Windows 7, Vista, XP compatible.
Embird for Windows can be used also on Mac with OS X. Parallels Desktop for Mac and Windows are required in this case.
Minimum hardware requirements: 1 giga byte RAM, screen resolution 800×600, True Color display mode.
Basic Embird Program
Embird 2017 is compatible with Windows 10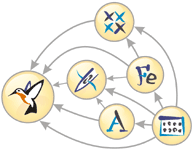 Click cells for more info
Basic Embird program resizes, splits, edits, displays, prints and converts embroidery designs. There are several optional plug-in programs and alphabets available for Embird, expanding its capabilities with digitizing, lettering, cross stitch designs, conversion of TrueType fonts into embroidery, etc.
Basic Embird works in two modes: Embird Manager and Embird Editor.
Font Engine
Lettering, Monogram and Clipart Plug-in
for Embird Embroidery Software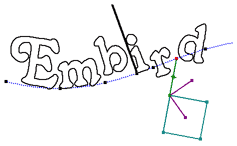 Embird Font Engine combines embroidery lettering tool and graphics in vector file format. It creates embroidery lettering from common Windows fonts in TrueType and OpenType format. It is also possible to use it with 3rd party ready-made embroidery alphabets. Because of its vector handling capabilities, Font Engine is capable to convert vector clipart or logos created with graphic programs into embroidery designs.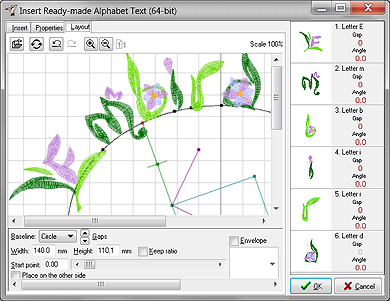 Studio
Digitizing plug-in for Embird Embroidery Software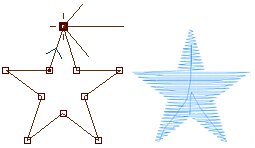 While basic Embird program works mostly with stitch files, Studio uses vector objects for easier creation of design. The main concept of digitizing in Studio is to draw vector outlines of respective objects and fill them with various types of stitches in a similar way as you fill object with color in a graphic program.
Studio contains two parts, each of them is optional

Sfumato Stitch
Photos to embroidery. Portraits, landscapes, etc. Fill stitches are generated so that they approximate the photo.

Digitizing Tools
Digitizing of logos and fancy designs, lettering, auto-tracing, freehand, conversion of vector files into embroidery.
Digitizing Tools
Optional part of Embird Studio

Digitizing Tools allow user to digitize scalable embroidery designs up to 200×200 centimeters (78.8×78.8″) large.
Design is digitized so that user creates outline (vector) objects either on a blank background or on an image (template) in the work area. When finished, design is compiled into stitches and put into Embird Editor for final adjustment and save in desired embroidery format.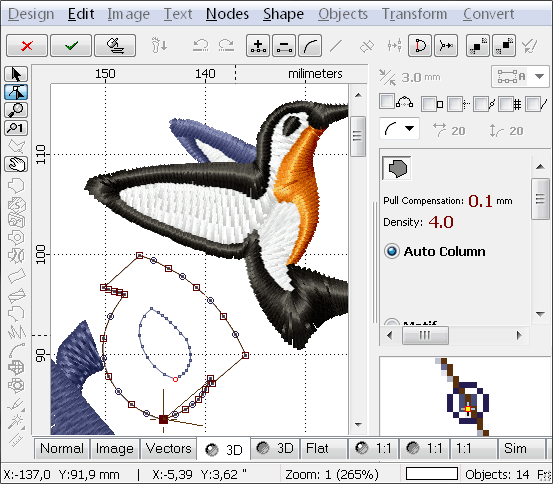 Sfumato Stitch
Optional part of Embird Studio
New Version Available Now!

Sfumato allows easy and fast creation of multicolored portraits, landscapes, still lives and other designs from photos. Sfumato is integrated into Studio, no separate download is needed. Sfumato objects can be combined with other objects like lettering, satin outlines, etc., but their digitizing requires registration of respective plug-ins like Font Engine or Digitizing Tools.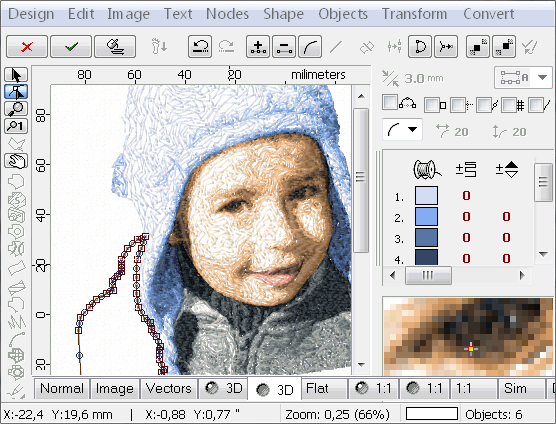 Cross Stitch
Optional plug-in for Embird Embroidery Software
Embird Cross Stitch provides number of tools and stitch styles to create a perfect cross stitch pattern. Manual drawing of crosses, automatic conversion from artwork, editing, outlining and lettering are all included in this software tool. Computerized cross stitch allows you to focus on the creative aspect of embroidery. Program arranges the sewing order of crosses to optimize the actual embroidery process.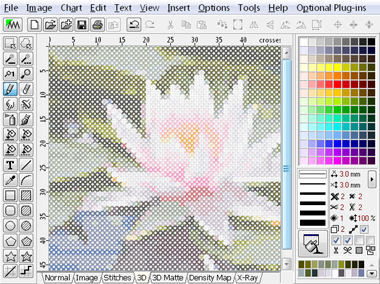 Iconizer
Optional Plug-in for Embird Embroidery Software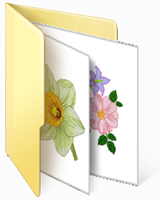 Iconizer displays content of embroidery files as icons or thumbnails. This capability is not limited to files displayed in Embird. Once the Iconizer is installed and registered, it can work on background of Windows Explorer or File Explorer and all programs that use standard dialog windows. Whenever Windows needs to draw icon of embroidery file in any program or panel, Iconizer supplies image of design stored in this file. This allows you to see icons of actual designs, not just generic icons as would happen without Iconizer. Iconizer is a useful tool to manage your embroidery designs in Explorer or other programs.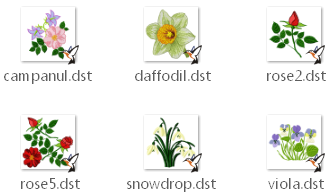 With Iconizer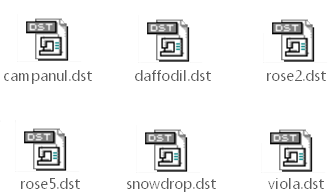 Alphabets
Optional lettering plug-ins for Embird Embroidery Software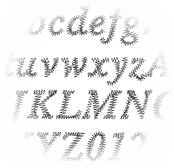 Alphabets are manually pre-digitized embroidery fonts in re-sizeable format. Alphabets contain multiple versions of each character optimized for various size range and for a nearest-point connection between the letters. Therefore, they are especially suitable for creation of small lettering. Embird allows comfortable work with Alphabets, including arching and shaping of the text.