Description
Fahts – Fire And Heat Transfer Simulations for
Performance based Fire Design.
Specialized tool for framed structures. Interface to the CFD tool Kameleon Fire Ex , KFX.
Prepares temperature data for structural response analysis with Usfos.
Application:
Evaluation of need for thermal insulation (passive fire protection of steel and aluminum structures
Simulation of pipelines and pressurized vessels exposed to fire
Optimization of Passive Fire Protection, PFP
Estimation of structural lintegrity during fire (together with Usfos)
Evaluation of effect from deluge
The technology is based on non linear finite element technique with a special handling of boundary conditions (such as insulation etc).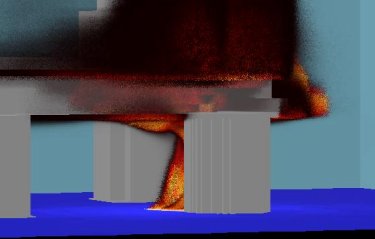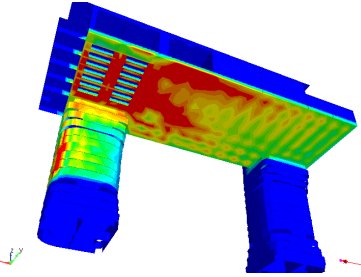 Fahts has an interface to KFX, which ensures effective and accurate transfer of data to the structure.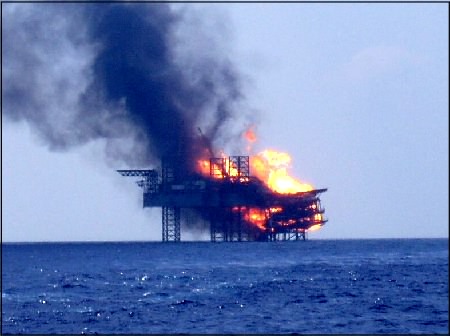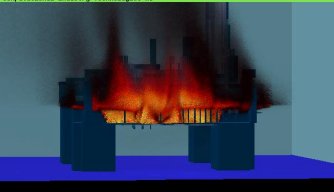 Simulation of realistic fire events using KFX
Capabilities:
Fully 3D non linear time domain Finite Element simulations
Beam/Column and Shell/Membrane elements
User defined fires (radiation and temperature) and interface to the CFD tool KFX
Non linear material behavior (both time and temperature dependencies)
Models for passive fire protection (PFP), both intact and damaged (partly protected)
Internal radiation inside hollow sections
General shape factor calculations for radiation exchange between structural components
Models for water filled sections
User defined deluge and interface to deluge model in KFX
To be used on standard PCs
Interface to the Graphical user interface XACT (Usfos GUI)
Verified through laboratory tests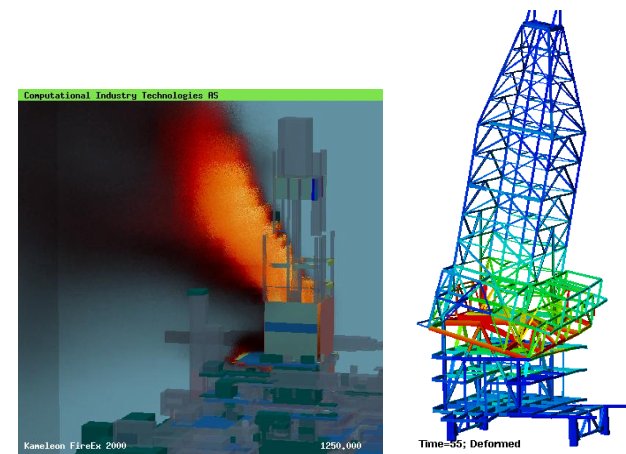 Simulation of fire in the drilling derrick area and collapse of the structure.
Evaluation of local heat transfer on details.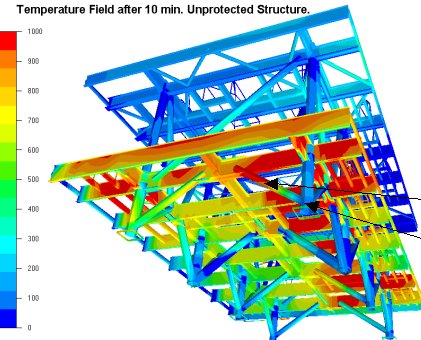 Automatic meshing of framed structures (from beam to shell elements).