Description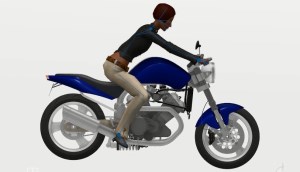 CATIA Design Portfolio introduces a new mannequin tailored for industrial design
In release 2016x, CATIA Design Portfolio introduces a new mannequin tailored for industrial design. The new app – CATIA Human Design – provides the creative designer with a human centric approach as reference within the design workflow. This enables to take into account in a very simple manner the body of a person right into the early phase of the design concept of a product. For instance, the user can chose among various human body types, proportion, make up (skin complexion, facial features, etc.) or identity. Body postures can be edited very easily using the 3D robot on each joint of the human body.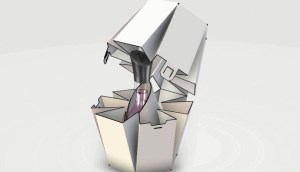 New Structural Package Designer Role
Structural Package  Designer is a new role which covers the complete design process of consumer good' package, from the ideation phase, to product development, to the communication to production planning. Sketches and conceptual bent design can be performed and, a detailed folded and unfolded view of the package structure can be created onto the product itself. This, along with a rendering, can then be sent to the production planning.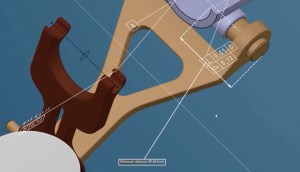 New Design Review Preparation Role
Design Review Preparation is a new role that allows to prepare the manufacturing of a design. It allows to review, annotate, and create additional geometries specifically for manufacturing departments, so as to avoid modifications of the 3DMaster product definition. So doing, users can comply with FAA (Federal Aviation Administration) certification policies which require there be only one model and one modifier, during the entire development, deployment, manufacturing and management lifecycle. Manufacturing departments will also have read-only access to the complete geometric and technologic product 3D definition.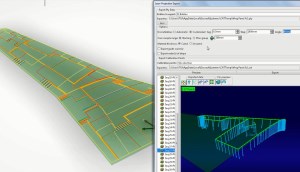 New Composites Laser Projection Operator Role
CATIA 3DEXPERIENCE introduces a new Role. Composites Laser Projection Operator. It gives to manufacturing operators the capability to generate and edit laser projection files to the shop floor. It is fully integrated in the Composites Manufacturing Preparation Role.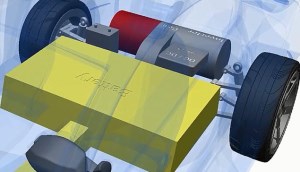 New Modelica libraries
The release 2016x brings new libraries to rapidly model, simulate and validate complex engineering systems. In the context of the virtual twin, smart, connected objects such as autonomous driving systems are increasingly showing their potential. CATIA in this release delivers 3 new libraries. Human comfort library to model and analyze the thermal comfort for building and vehicle occupants, Battery library to accelerate the design for the coupled electrical and thermal design of electrical vehicles or mobile equipment and the engine library for modelling both Spark Ignition and Compression Ignition engines.