Description
What's new in Vulcan 12
Key Points
Vulcan 12 delivers new capabilities, integration features and enhanced performance for its more than 20,000 users.
Maptek Workbench hosts an end-to-end solution for geological modelling, mine design, planning and scheduling across the mining lifecycle.
Maptek Account introduces faster and more flexible access to download software updates, borrow licences to work offline and track support.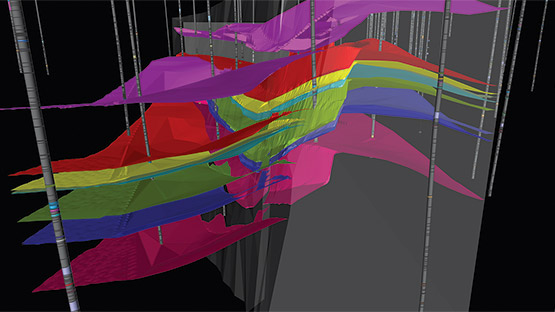 Maptek recently launched Vulcan 12 and Workbench 3 alongside the Maptek Account licensing and communications platform.
Enhanced usability in geology tools
A new Coal Washability menu includes a modern interface for easier setup and operation, new ways of interacting with data and database formatting. Users can optimise on product rather than simple factors like tonnage, and generate grid models that can be taken into Maptek Evolution for scheduling.
Stratigraphic geologists can now specify hard boundaries when setting up aggregation routines, saving considerable time to produce results. Specifying stop points and excluding seams from aggregation, without also being excluded from the final model, reduces the need to run the ROM process multiple times and amalgamate results. New dual faulting helps build more accurate models within a smaller domain.
Advanced Reserves Weight by Yield can be used at any site with variable recoveries. Reserve reports can be run directly from the model without the need for Excel manipulation.
Drillhole Assistant allows direct editing of drillhole survey information. Samples databases can now be loaded directly into Vulcan using drag-and-drop.
The Vulcan Geostatistics toolbox has been enhanced with Global Kriging (simple and ordinary) and Multi-Gaussian simulation options.
Vulcan Data Analyser enhancements include box plots, log normal probability plots, correlation and covariance matrices, alongside full 3D fan variography, back transforms and interface improvements.
Improved workflows in engineering and design
Mining Block Generation saves time with a simple, repeatable approach to preparing mining blocks for scheduling with Evolution. Vulcan 12 includes support for projects with multiple pits or separate pit shapes and automates attributing to solids, such as tonnage or grade.
New Triangulation tools allow users to expand solids or surfaces to interrogate exclusion zones and areas of influence for risk assessment. Multiple surfaces or solids can be used to automatically update or adjust topography surfaces or pit shells.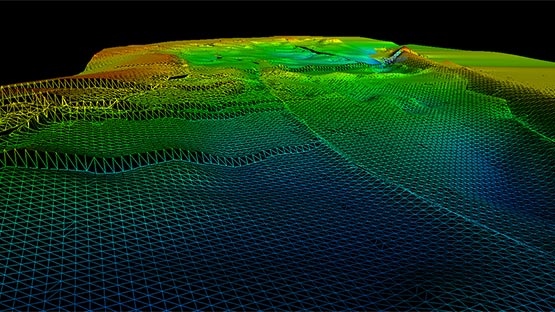 Pit Splitter breaks multiple seams and benches into blocks to match a mine design. Enhancements include the ability to handle horizontal benches and easier preparation of information for scheduling.
A new Compliance tool allows mine planners to quickly produce end of period reconciliation reports with minimal post processing.
Variable Mining Widths allows users to specify different parting and mining thicknesses for different seams. Customisation of the final model without multiple runs of the ROM process saves time.
Interactive Block Planner simplifies the workflow for scheduling, short and mid term planning. Sending reserves direct to an Excel file improves speed and flexibility. Planners can run different iterations of a schedule and quickly see the results.
Enhanced tools for underground
Removal of Overlapping Material in Centerlines in Vulcan Gantt Scheduler reduces manual design for underground scheduling. Operations can spend less time on CAD work and data preparation, and focus on producing quality long range or life of mine schedules.
Third-party underground design tools Stope Optimiser and SOT have also been upgraded to newer versions.
Performance and user experience
Python Macro Functionality builds on existing Lava options and allows Vulcan users to write and modify macros using Python.
Vulcan users will notice significant speed improvements in Design Database object selection.
New Import/Export options include KML and KMZ file formats for interacting with Google Earth and other packages, and STL file format to support 3D printing.
Users will notice improvements to Workflow Editor, which helps users to automate multi-step tasks. Workflows are easier to set up, visualise and run.
Request Support from the Maptek Workbench features self-service case management, larger file attachments and software usage information for prompt resolution.